Friends & Family
"Here's What Any Client of Motus Rx Physical Therapy Can EASILY Do To Help Make Friends (and Family Members) "HEALTHY" Again, With Little Effort Required and NO Money Needed"
What to do Next...
Simply Email Them This Web-Page Right Now… And Ask Him Or Her To Look Below At All Of The Different "Tips" Sheets (Made By Eric) And Choose The One Which Is Closest To Where It Would Help the Most…
...Without medications or surgeries so you can do what you love sooner than later
This free guide discusses 7 secrets about low back pain that you may not hear from your general physician, massage therapist, chiropractor, or your trainer. These are 7 staples that we tend to see clinically in our 10 years of working with back pain that cannot be overlooked. Taking advantage of even 2 or 3 of these ideas can be life changing.
The achy golfers best friend for a free-er, less guarded swing and a bogey Free body
This free guide discusses strategies that you can take action on right now to determine if your swing is a body issue, or just a straight up golf issue. This guide emphasizes the importance of the most important piece of golf equipment you have...YOUR BODY! Leading golf rehab and performance therapist, Dr. Eric Wallace gives you the word to step up to the tee box, crush it off the tee, and play pain-free.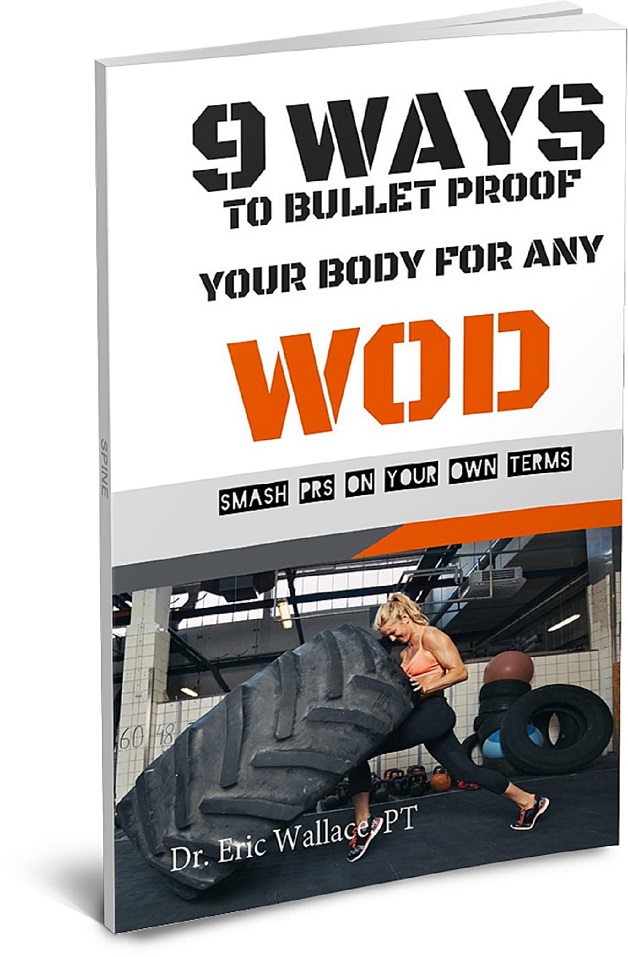 bulletproof your body for any workout
The following guide is for the active gym-goer, CrossFit, Crunch, YMCA...you're trying to get it done the way you like to get it done and you don't want pain to be the thing that pulls you out of the gym and prevents you from getting that stress relief, that energy, and that progress to your health goals. These are some key self-tests and strategies that any individual who performs dynamic exercise can benefit from.
More About the Person You'll Be Helped By
Dr. Eric Wallace is Wisconsin's leading rehab and performance practitioner for active individuals (we're all athletes in some form) who want to move confidently and remain or feel young again without medications and surgeries.
He works with individuals to reach their goals and get back to working for their goals often including hitting personal bests in sport or the gym, spending time with or taking care of their family how they truly want and need, overperforming at their work or company, and even a personal favorite and specialty, helping golfers crush it off the tee and play pain-free.
The Motus Rx practice model is one that allows Eric and his clients to determine what type of treatment they will use to reach their goals, how long it will take, and becomes much more focused on the outcome that is truly desired...not just what an insurance company 2000 miles away says should be.
Motus Rx Physical Therapy is rapidly growing and we'd love to have you join us on our journey.
Choose which option works best for you